Share the post "Bloom Super Double Coupons 1/28/12 & Store Closings"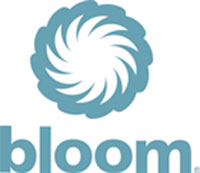 Good news: This Sat. January 28th, 2012 many Bloom grocery stores in the DC-area will be holding another Super Double Coupon Event!
The bad news: I shared this last week on my blog and earlier this month on Facebook, but Delhaize America (the company that owns Bloom) is closing down 126 under-performing stores. Included in the store closings is the company's decision to take the Bloom grocery stores and Bottom Dollar stores here in the DC-area and convert them into Food Lion stores. You can check here to see a list of Bloom and Bottom Dollar stores closing, and here to see a list of stores converting to Food Lion. You can read more about this decision made by Delhaize America on the Capital Business blog (from the Washington Post) here.
So this may be one of the last Super Double Coupons events at Bloom stores :(.
And please note, the stores that will be permanently closing will not be participating in the Super Double Coupon promotion and do not have new circulars/sales issued. Instead they're offering steep discounts (I'm hearing most stores are closing by Feb. 15th and are currently offering discounts starting at 25-50% off the entire store). The stores closing in our area include:
7000 Columbia Pike in Annandale VA
43930 Farmwell Rd in Ashburn VA
11181-A Lee Hwy in Fairfax VA
1050 Elden St in Herndon VA
240 Fort Evans Rd in Leesburg VA
14055 Nobelwood Plaza in Woodbridge VA
8425 Woodsboro Pike in Walkersville MD
Thanks to reader Deb in Woodbridge who e-mailed me the following info yesterday: "I wanted to let you know that the Bloom store closing in Woodbridge has reduced the majority of the store by 50% starting today (1/25). You get an automatic 50% reduction at the register. The only exceptions are Milk, H&BA (25%), alcohol and tobacco. They are taking coupons 20 per transaction but they aren't doubling"
For those of you who live by a Bloom store that is being converted into a Food Lion, you will have Super Double Coupons this Saturday, Jan. 28th. Just in case you're unfamiliar with "Super Double Coupons" – it is a special one-day promotion at Bloom in which your $1.00 coupons will double up to $2.00 off, $1.50 coupons will double up to $3.00 off, etc. (manufacturer coupons up to $1.99 in face value are doubled). Limit 20 coupons per visit, per day.
Feel free to browse my favorite regional coupons from the Washington Post Sunday paper to see if there are any $1+ coupons that stand out.
Be sure to head to Bloom for Super Double Coupons this Saturday or go take advantage of the store closing sales!