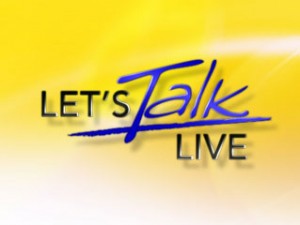 Welcome Let's Talk Live viewers! If you saw me on channel 8's Let's Talk Live program yesterday and are visiting my blog for the first time, I wanted to welcome you!
I'm so glad that I got the chance to share some simple grocery saving tips on the show. If you're looking for simple ways to save at the grocery store, check out my post "10 Tips To Save More Money At Grocery Stores (Besides Using Coupons!)". If you're looking for the best grocery store deals in our area, that are currently available, be sure to visit the "Grocery Store Deals" tab on my menu bar above, which has highlights of deals from Wegmans, Trader Joe's, Aldi, Safeway, Bloom (sadly leaving the DC-area) plus more in depth deals/coupon-matchups for Giant.
If you're a regular Beltway Bargain Mom reader, and missed the show (and want to see it online), click here to watch the clip.