Share the post "Back to School Savings Featured on Let's Talk Live"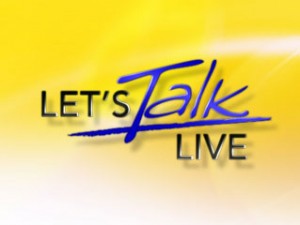 Earlier this week, I had the pleasure of stopping by the set of "Let's Talk Live" on News Channel 8, to share some Back-to-School Savings Tips!
If you saw my on the news and are visiting my blog for the first time: Welcome, I'm so glad to have you here!
I'd love to have you attend one of my future Savings Nation coupon workshops, and to stay connected you may be interested in signing up for my email newsletter here.
For those of you who missed seeing the segment, you can view it online here (or watch the video below):
Some of my favorite deals available this week (through this Saturday Aug. 25th, 2012) that I shared on the news are:
Rite Aid:
Free Hand Sanitizer after rewards. ie, you pay $1 for the 8 oz bottle and a $1 off coupon prints out with your receipt, so you can use that $1 "Up Rewards" as cash on your next Rite-Aid purchase (expires 3 weeks).
Staples: 
1-Cent 1 Subject Spiral Notebook (Regular price $0.50. Limit 6 per customer, with minimum $5 purchase)
$0.25 Staples brand school glue (Limit 4 per customer. Regular price $0.75).
$0.50 Staples Photo Paper, 50-sheets (Pay $14.99, but get $14.49 in Rebate. Limit 4 per household) — I purchased this to get over my $5 minimum threshold to qualify for the 1-cent deals.
Office Depot: 
1-Cent Office Depot brand 2-Pocket Folders (Regular price $0.29. Limit 10 per household)
1-Cent Slider Pencil Box (Regular price $0.99. Limit 3 per household)
$0.25 SchoolWorks 5″ Scissors (Regular price $0.99. Limit 3 per household)
$0.25 Office Depot brand Wood Pencils 8-pack (Regular price $0.99. Limit 3 per household)
I'll also be sharing a tutorial of my DIY sandwich wrap/placemat craft that I shared on air as well. Expect it in another week or two!
And on the subject of B2S….Tonight at 9:00pm ET I'm co-hosting a fun Twitter party on Back-to-School Savings, so I'll hope you'll join me (plus there will be some pretty awesome giveaway prizes).
Thanks for reading Beltway Bargain Mom and I hope you're mastering the Back-to-School season!