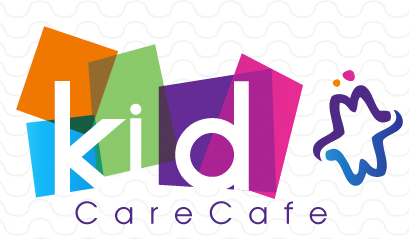 Looking for something fun to do with the kids tomorrow? I'm pleased to share a FREE, family-friendly event this weekend here in the DC metro area.
In celebration of the launch of their new business, Kid Care Cafe welcomes the entire community to a special kickoff event on Saturday from 3:00 to 5:30 pm at nZone in Chantilly, Virginia. This free event will include food, games, face painting, prizes, raffles and more in an indoor, fair-style setting.
What: Kid Care Cafe Kickoff Event
When: Saturday September 15, 2012 3:00pm – 5:30pm
Where: nZone located at 14550 Lee Rd, Chantilly, VA 20151
There will be fun games and activities (like bean bag toss) for kids, all of which are offered when hiring Kid Care Cafe to provide childcare at your own home or venue. There will also be face painting by SparkleLynn Designs.
As a little treat for parents, there will be 5-minute massages available for parents (yes, YOU get to enjoy some pampering while your kids play!). I'm also participating in a raffle for a private coupon class (lead by moi) for you and a group of friends! So you'll definitely want to come join in the fun!
A little bit about Kid Care Cafe: 
Kid Care Cafe is on a mission to provide Washingtonians with reliable and affordable group child care options. The focus of service is on group care falling outside the normal daytime routine – during the day and times when people socialize or miss out on socializing due to lack of child care availability. They currently offer flat rates (not per hour rate, because they want you to get out and not be constantly worrying about the time/clock) of $15 per child, with a minimum of 8 children. This is an affordable childcare option for parents that participate in book clubs, community groups, classes, meetings, dinner clubs, Bible studies, etc. in which a few families might need childcare at the same time.
Kid Care Cafe was founded by a local mom, who wants to help parents be social by providing top-notch care for kids. The business fills a unique niche by offering affordable, flat rate, on-site group child care. They specialize in child care needs for everything from conferences, weddings, community meetings, moms groups, clubs and other organizations. To learn more about Kid Care Cafe, visit www.kidcarecafe.com.
Hope to see you at their FREE event this weekend in Chantilly!
Be sure to "like" Kid Care Cafe on Facebook and follow them on Twitter @KidCareCafe too!
Disclosure: I have helped consult Kid Care Cafe with their social media efforts and was compensated. The opinions shared in this post are my own, and I love to share great deals, local events and companies that help my readers save! To read my formal disclosure policy, please click here.