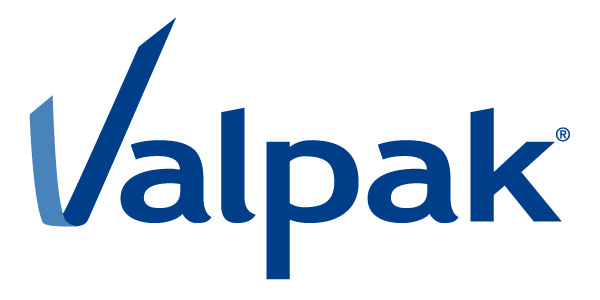 This week I had an invitation to visit Valpak headquarters in sunny Largo, Florida!
Toni from The Happy Housewife, Tiffany from My Litter, Karen from Saving The Family Money, Jenna from Bucktown Bargains and I all got the opportunity to tour their state-of-the-art facility and see exactly how their coupons are created.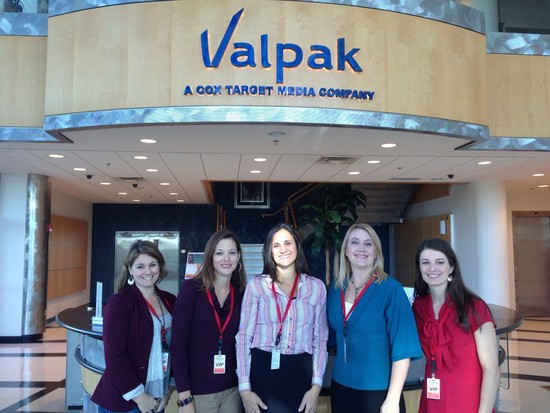 Image courtesy of Karen from Saving the Family Money
Valpak is well-known for their blue envelope mailers that include various money-saving coupons from contractors to boutiques to restaurants. They have been in business for over 40 years and are available in many markets across the US. I personally LOVE to get coupons in the mail, and when I get my Valpak mailer, I'll flip through all the coupons and take out any for home services we may need in the near future, and I take out all the restaurant coupons and file them in a mini-coupon clutch in my car. That way if we're out and a friend wants to meet us for dinner or we decide for an impromptu meal out, I have my coupons right there with me. Valpak also has printable coupons and a mobile app for additional access to their coupons and convenience for consumers!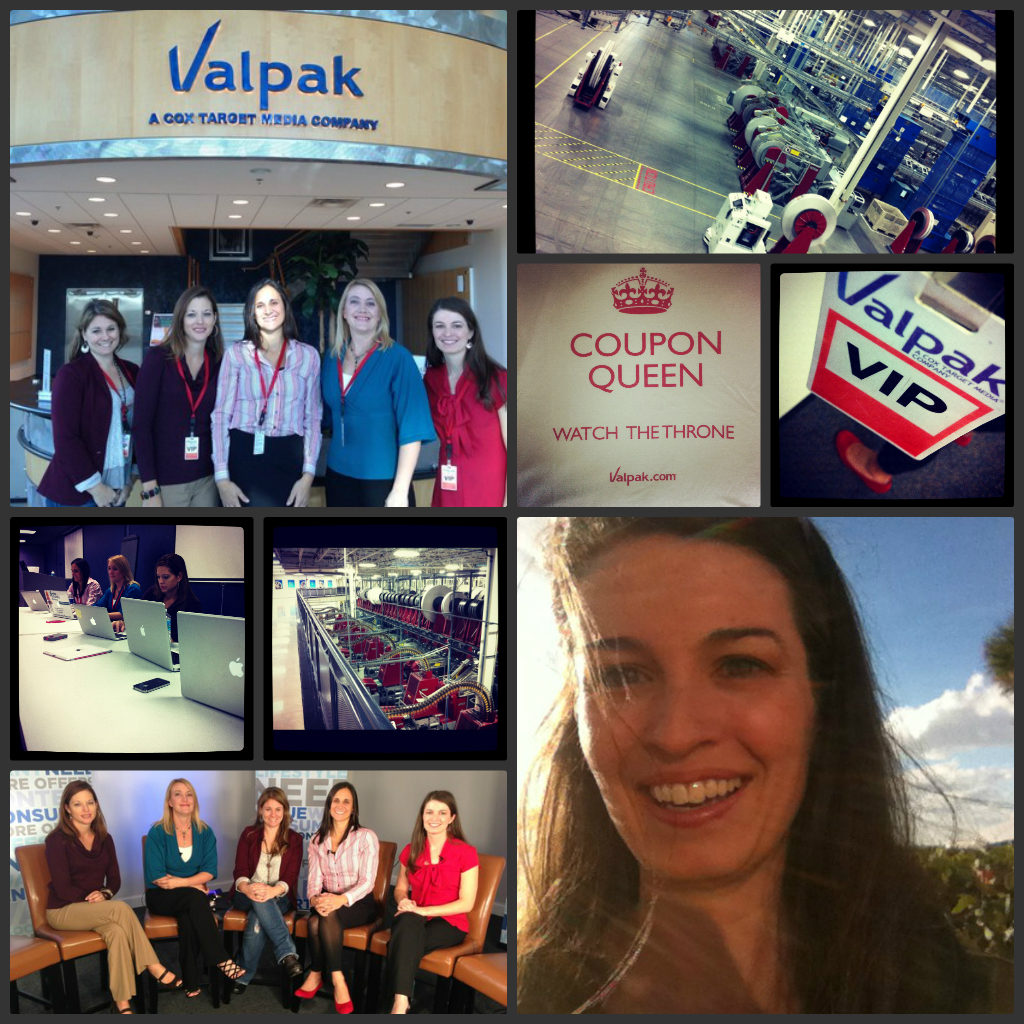 I was really impressed by Valpak's manufacturing center (VMC). It is a huge, high-tech printing facility with many robots and machines! Each year they print more than 20 billion coupons and mail out 500 million blue envelopes. The process begins at their receiving warehouse: 4,000 lb paper rolls are automatically transported along a trolley system to the press hall. All Valpak ads are sent electronically to plate making, where large aluminum plates are digitally etched with the images of the coupons. The ads are printed onto continuous sheets of paper, which are then cut into 6 streams and collected as smaller bundles, ie "signatures." The signatures are picked up by an overhead conveyor and taken to the next stage of the process, where they'll be wound up to print wheels for storage. The print wheels are picked up by AVG's, ie. "automatic guided vehicles," which my son would have loved because they remind me of Wall-e

Then they are transported to the collation area. The reels unwind and the signatures are fed into the collation system to be trimmed and combined with material from outside vendors and neatly stacked. These stacks are then wrapped or enveloped and within an instant are sealed, cut and addressed. The finished blue envelopes are collected into mail trays by robots to be prepped for shipping.  Before the VMC was created, the entire process took 4 days to complete; now it takes only 4 hours!
I also enjoyed meeting all the staff at Valpak. They are so creative and share my passion for helping people save money with coupons! Here's a fun video from their headquarters with "Coupon Me, Baby" – It really shows how much they love their job!
Closer to the holidays I'll have some savings tips featured on the Valpak website and am just so excited to have toured their headquarters and manufacturing center plus have the opportunity to meet their team! Thanks again Valpak for a great visit! I appreciate your coupons and company even more by seeing everything first-hand. Can't wait to get my next blue envelope in the mail and use the app on my phone now that I've seen how they are created!