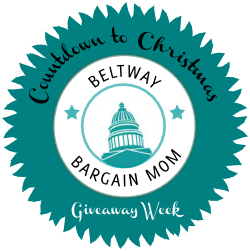 Starting later today I have a bunch of giveaways coming your way! Consider it my special way to treat you all with the chance to win various awesome prizes this week, as my family and I gear up for the holidays! The first giveaway we will be published later this afternoon/evening and will be particularly useful for those of you who have been putting off getting/making your Christmas or holiday cards… hint hint!
Thanks so much for reading Beltway Bargain Mom, and I hope this season has been HAPPY, not hectic, for you thus far


Check back later tonight and throughout this week for various giveaways of super-awesome items that you could wrap and put under the tree (or enjoy yourself!). Tis the season for giving, and I can't wait to start up my Countdown to Christmas giveaway later today!