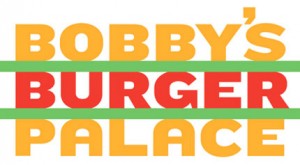 Earlier this week I got to attend the grand opening of the new Bobby Flay Restaurant Bobby's Burger Palace at Potomac Mills in Woodbridge, VA! I got to meet Bobby Flay in person and hear him talk about the food and inspiration behind Bobby's Burger Palace, which just opened its first Northern Virginia location (be sure to read my post New Bobby Flay Restaurant at Potomac Mills to enter my giveaway for a BBP gift card!). As a chef, Bobbyfirst thinks about the food, of course. Through out his life he had yet to find the restaurant that made the perfect burger, milkshake and fries. Although many restaurants may excel at one or two of these, he really wanted to perfect all three.
His goal was to create an affordable, casual food experience but with a good burger that everyone wants to eat. He makes it a point that he's a proponent of cooking a quality burger, without taking short cuts. Bobby's Burger Palace is big on consistency and quality, using certified Angus beef 80% lean. He loves the texture and taste of the sesame seed bun, and therefore that is the standard at BBP, but if you're adverse to seeded buns, you can request yours sans the seeds. Bobby also loves extra cheese, melted on his burgers. He shared that it drives him crazy when he goes into a restaurant and the cheese is not melted, because he feels that it changes the taste of the cheese and the burger altogether. Besides melted cheesed, "Crunchified" is another important aspect of a BBP burger. You can get your burger "crunchified," ie. adding thin crispy potato chips on top, for free.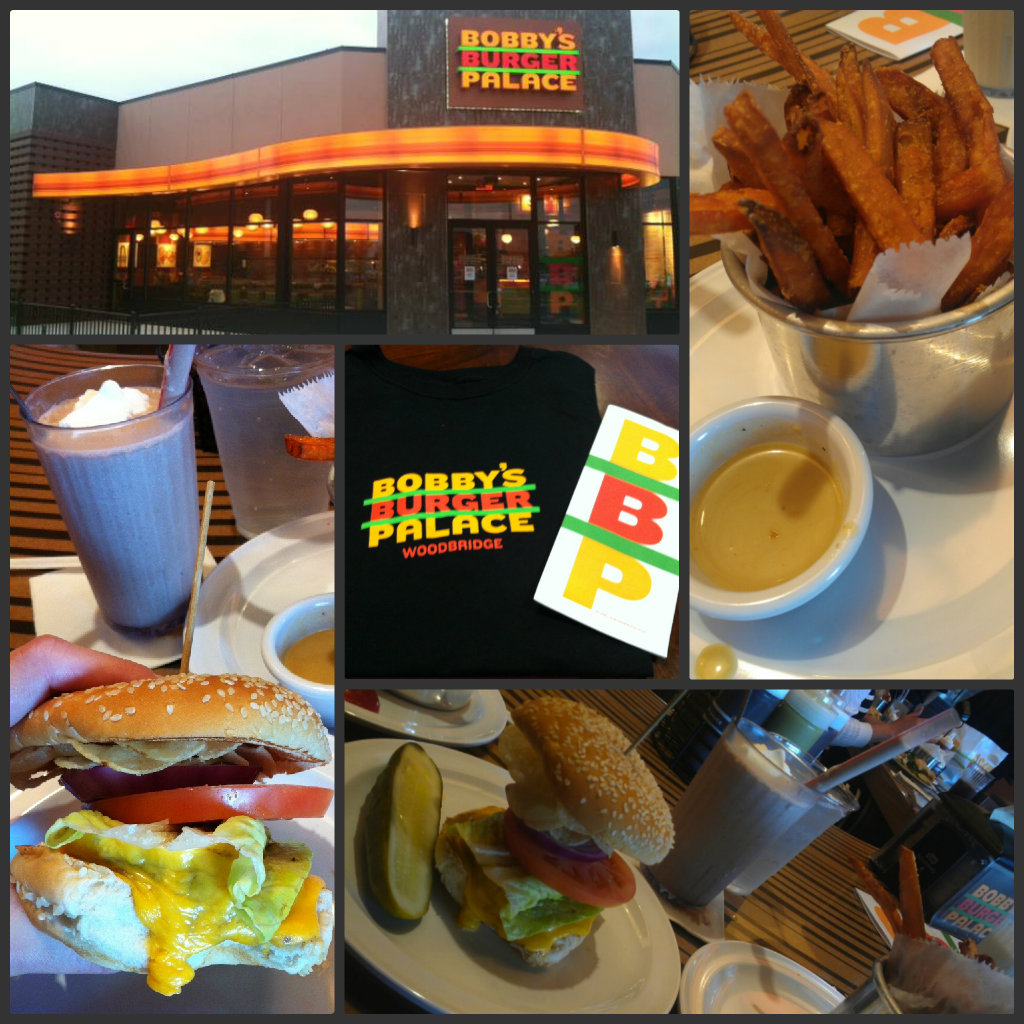 Bobby is big on flavors and textures in assembling the perfect burger. But you may be surprised to hear that Bobby Flay, the king of grilling, has all his BBP restaurants use a flat iron griddle instead of grill. However, he says this helps create the perfect burger, giving it a fantastic crust from cooking in its own juice, plus lessens the chance of losing a burger, like those that fall between the grill slots at other restaurants. There are vegetarian options: a burger sans the bun, on top of a salad.
Bobby also takes no shortcuts with his french fries. He doesn't go the frozen route like most restaurants in the same price range, but instead creates the perfect french fry over a 2-day process, and blanching them in canola oil. Both the sweet potato fries and regular fries are popular amongst customers.
In his quest for creating the perfect milkshake, he claims to have tested different recipes and syrups for over a year and a half before coming up with the BBP shake.
His milkshake has 11 oz of ice cream per shake and includes all natural flavors. There are ten different flavors of shakes available on the menu. I personally got to taste Bobby's favorite shake, the Black & White, which was delicious. The pistachio milkshake also got rave reviews!
Bobby Flay loves burgers, fries and shakes, and has successfully created an upbeat, casual restaurant that will leave you full and craving more days later. Prices are reasonable, starting as low as $6.75.
The Woodbridge VA location, which opened on May 21, 2013, marks the 15th Bobby's Burger Palace (BBP). The restaurant is located near the main entrance of Potomac Mills, and the closest neighboring restaurant is Bahama Breeze Grill. The BBP address is: 2712 Potomac Mills Circle, Woodbridge, VA 22192.
Disclosure: I was invited to attend a media/blogger event and got to sample the food and meet Bobby Flay in person, but the views shared in this blog post are my own.