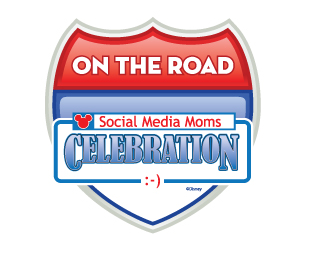 Earlier this month I had the opportunity to attend a special Disney Social Media Moms event: "Disney On The Road." Over the past two years I have followed the tweets from other #DisneySMMoms events and heard other blogger friends rave about the main event in Disneyland. So when I heard they were bringing a little pixie dust to DC, I was thrilled to join in on the fun.
Disney rocks at creating community and connecting people. I was impressed to see a collection of brilliant bloggers and mompreneurs in one room, many from DC but some that had traveled as far away as Florida to attend. The enthusiasm from the Disney team radiated off the stage as we got a first-hand look at Disney's newest attractions and plus updates to some classics. Gary Buchanan, the Social Media Managing Editor for the Walt Disney World Resort, provided great insight on all the efforts that go into making Disney so magical. Confession: I haven't been to Disneyland or Disney World in 20 years, since I was a kid. With a 6 year old and 2 year old of my own now, our family has been starting to dream of a Disney vacation. Attending the Disney On The Road event just made me want to plan it as soon as possible!
Maria Bailey of Mom Talk Radio MC'ed the event and helped facilitate the panel of momprenuers: Anastasia Dellaccio, co-owner of Dolci Gelati and in charge of strategic outreach for the UN's global public affairs and communications team, Frederique Campagne Irwinis the founder and CEO of Her Corner, and Christina Daves, owner of CastMedic Designs. Each of these local DC area mompreneurs had great tips to share regarding following your dreams and balancing family & work.
The keynote speaker was Jennifer Labit, founder of Cotton Babies & creator of bumGenius, Flip, and Econobum. Hearing her inspirational story of starting a business out of her home on a shoestring budget, just made you admire this "regular" mom all the more. She took a passion for cloth diapering and has made it more accessible to moms. She has worked hard to raise the bar in the baby industry, offering creative designs and a cost-effective alternative to disposable diapers.
Some of my main takeaways from her talk: Dream big. Work hard. Keep a pretty notebook to write down all your big ideas. Decide how you're going to make a difference in your niche or industry. If you're not willing to fail, you're not ready to succeed.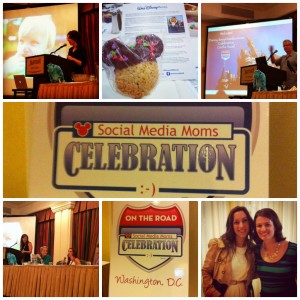 Besides the fantastic Disney Team, Mom Talk Radio and speakers, I also really enjoyed seeing some of my friends and fellow bloggers, Micaela (Kid Trips), Angelica (Clarendon Moms), Maggie (Family Frugal Fun), Maria (Very Busy Mama), Andrea (Real Housewives of Northern Virginia), JJ (Caffeine and A Prayer), Jessica (A Parent in America) and Kim (I'm Not The Nanny). Plus I loved making some new connections and meeting bloggy friends in person for the first time like Amy (Teach Mama), Mary-Lea (Pink N Green Mama), Lani (Rockville Macaroni Kid), Ellen (Thrift Store Mama) and Lani (Rose Tinted Traveler).
Thanks so much to Disney & Mom Talk Radio for inviting me to Disney On The Road!