Share the post "Free Online Coupon Class "10,000 Reasons to Coupon" Webinar"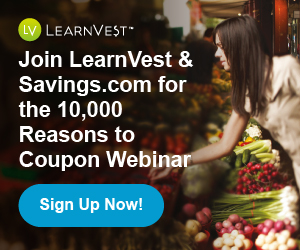 In honor of National Coupon Month, leading coupon site, Savings.com, and the financial experts at LearnVest, are teaming up to offer a free "10,000 Reasons to Coupon" webinar, and I'm so excited to be one of the hosts! Sign up here to attend!
What: FREE online coupon class
When: Thurs. September 26, 2013 8:00-9:00 pm ET
What: This Thursday, I'll be teaching this free couponing webinar along with my friend and fellow Savings.com DealPro, Lynette Rice of CleverlySimple.com, and Emily Derrick, CFP, a LearnVest financial expert. Together, we'll be sharing grocery savings tips that will help you learn how to use and organize coupons, as well as avoid marketing traps and overspending.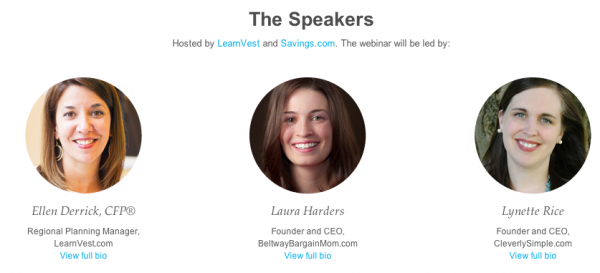 The class is geared towards new couponers as well as those who may need a refresher, or have never had the opportunity to attend a live coupon class. There are a limited number of spots available, so sign up via this link today!
No matter what your reason is for saving, the "10,000 Reasons to Coupon" webinar will show you how to make the most of your money at the grocery store so that you can maximize your savings!