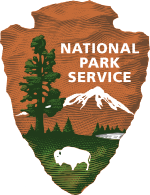 Wondering what are the free admission days for national parks in 2014? During select holidays and opening weekend of National Parks Week, you can enjoy FREE admission to more than 100 national parks that normally charge entrance fees.
Here are the 2014 fee-free dates:
January 20, 2014 (Martin Luther King Jr Day)
February 15-17, 2014 (President's Day weekend)
April 19-20, 2014 (National Park Week's opening weekend)
August 25, 2014 (National Park Service's 98th birthday)
September 27, 2014 (National Public Lands Day)
November 11, 2014 (Veteran's Day)
National Parks that normally charge admission fees in Virginia:
In Maryland:
In West Virginia:
For more information or to see a list of parks participating in other states, click here.
One of my family's favorite parks to visit here in Northern Virginia is Great Falls Park. Which are your favorite national parks?