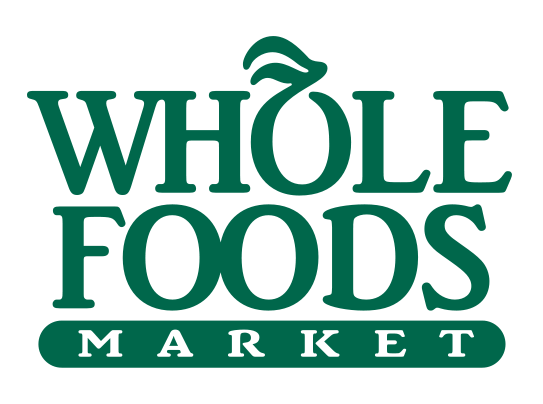 The latest Whole Foods Market MidAtlantic PupUp sale has been announced for this week (yes, there have been TWO this week)! As I've shared before, in addition to their regular weekly deals, you can now find a special pop-up sale item, typically announced mid-week, starting at a set time, while supplies last.
Today's PopUp Sale, is a delicious fruit & Greek yogurt treat!
PopUp Sale: Thursday, July 3, 2014 from 11am – close (or while supplies last)
Item: FAGE Fruyo 0% Fat Yogurt, 6 oz
Price: 10 for $10.00 (reg. $1.50 – 1.59 ea./save up to $5.90 on ten)
Fine Print: While supplies last. Not combinable with any other offer. Valid at WFM stores in Maryland, Virginia, Washington DC, Pennsylvania, Kentucky, Ohio, and Cherry Hill, Marlton and Princeton, NJ.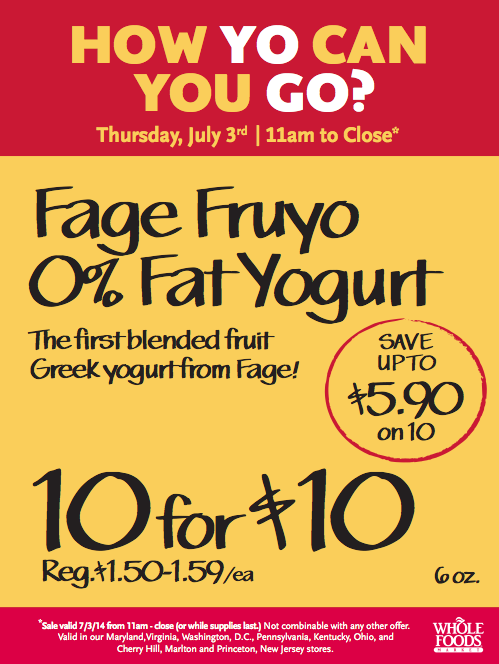 If you love Greek yogurt, or have been wondering what the hype about FAGE is all about (hey, Bobby Flay likes it), then today's the day to stock up and give your tastebuds a treat!
Disclosure: I was compensated for writing this post and referral links may be included. Please know, the opinions shared in this post are my own, and I love sharing great deals and new sales with my readers! To read my formal disclosure policy, please click here.