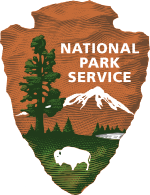 If you love spending time in the great outdoors and visiting our national parks, then you need to mark these free admission dates on your calendar! The 2015 free national park days have been announced and there are just 9 days you can get fee-free access this year. During select holidays and the opening weekend of National Parks Week, you can enjoy FREE admission to 133 national parks that normally charge entrance fees.
2015 free entrance dates:
January 19, 2015 (Martin Luther King Jr Day)
February 14-16, 2015 (President's Day weekend)
April 18-19, 2015 (National Park Week's opening weekend)
August 25, 2015 (National Park Service's 99th birthday)
September 26, 2015 (National Public Lands Day)
November 11, 2015 (Veteran's Day)
National Parks that normally charge admission fees in Virginia:
In Maryland:
In West Virginia:
For more information or to see a list of parks participating in other states, click here.
Some of my family's favorite parks to visit here in Northern Virginia include Great Falls Park, Prince William Forest Park & Manassas National Battlefield Park. Which are your favorite national parks?