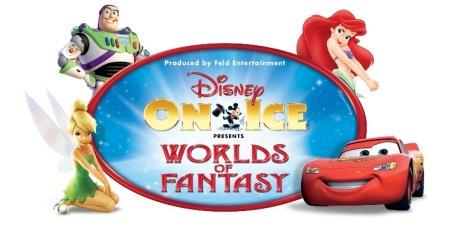 Disney On Ice presents Worlds of Fantasty is now playing in DC! Now through Monday, Feb. 16, 2015 you can see your favorite Disney characters perform on the ice at the Verizon Center.
My daughter and I had the chance to catch the performance on opening night in DC this week. I must share, my family and I are Disney fans and have been to quite a few Disney On Ice performances — and I've been thrilled to host so many of their ticket giveaways on my blog over the years — I admit, it's hard to beat the last Disney On Ice Frozen performance that we saw in the fall. Even though there were no appearances by Anna & Elsa this time, the Worlds of Fantasy show was fantastic, showcasing some of our favorite Disney characters from The Little Mermaid, Toy Story 3, Pixie Hollow and Cars. The Worlds of Fantasy performance was a big hit with my 4 year old daughter.
Disney On Ice presents Worlds of Fantasty begins with your favorite classic Disney characters, Mickey, Minnie, Goofy & Donald taking the ice as they set out on a journey, when their car breaks down.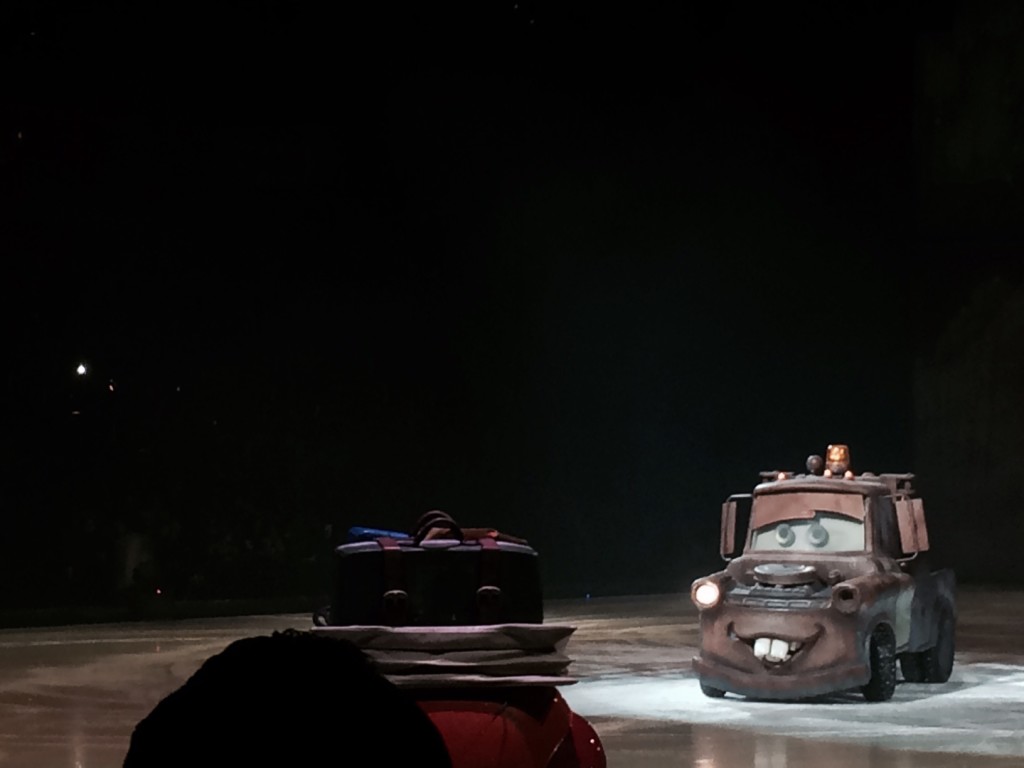 Who comes to help? None other than the lovable tow truck, Mater, and the rest of his Disney/Pixar Cars gang. We were whisked away to Radiator Springs and it was pretty amazing to see animatronic cars take the ice! Mater, Sally, Lightning McQueen and our favorite Cars characters are brought to life as tires slide on the ice and race toward fun.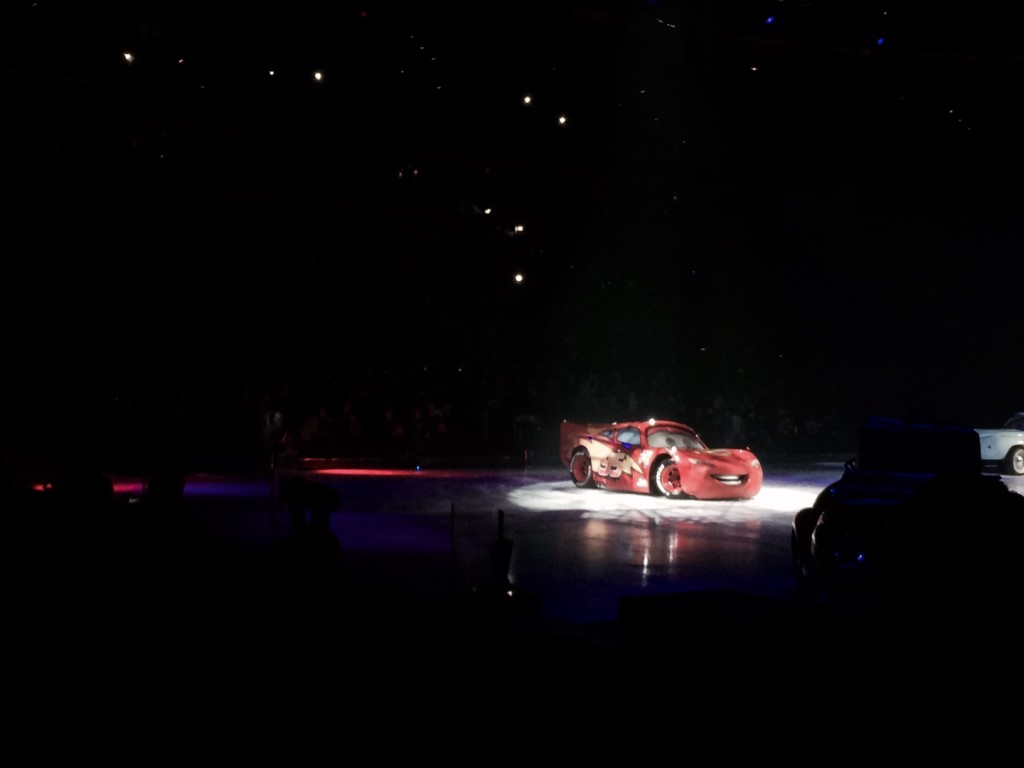 Next we were transported under the sea with Ariel, Sebastian, Flounder, Prince Eric and Ursula the Sea Witch in scenes from the Little Mermaid. I'm always amazed by the colorful costumes and designs that capture the waves and movements under sea in a performance on top of the ice. My daughter was quick to point out to me little parts of the movie that were cut out from in between the scenes ("Mom – the Little Mermaid is supposed to turn back into a mermaid near the end before she turns back into a human with legs for good!") however, considering the time constraints and efforts to weave together multiple songs and scenes from the movie into this performance, I can understand why some small parts may not have matched the original movie.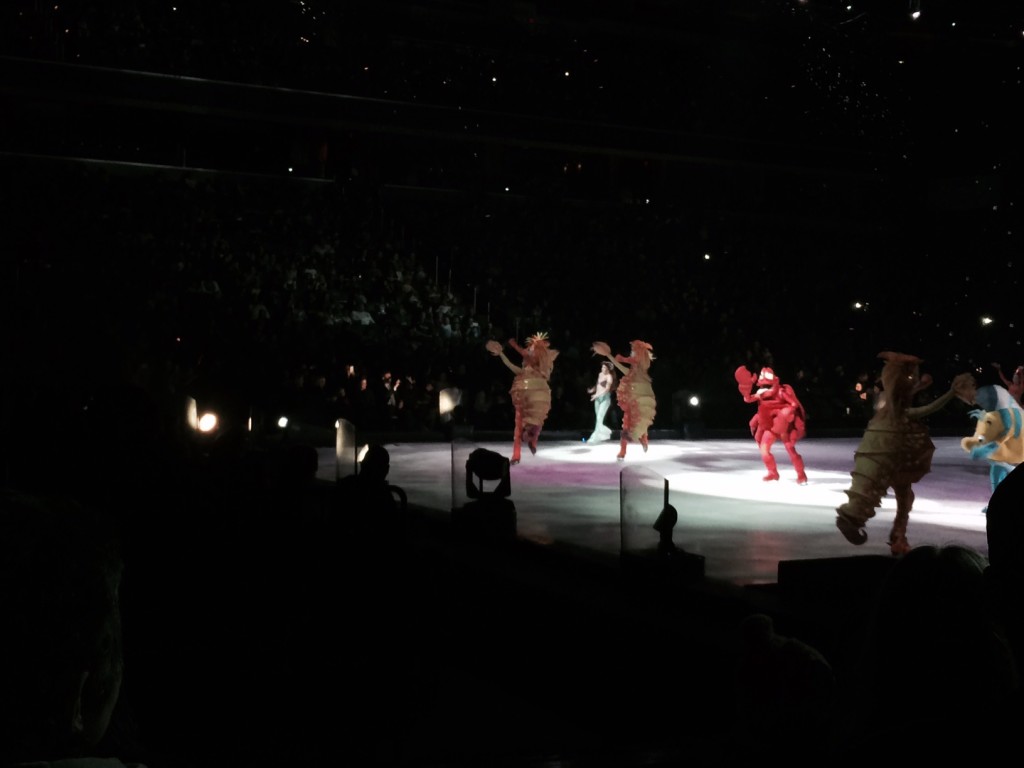 We then soared away to the land of high-flying fairies as Tinkerbell and the beloved Disney fairies of Pixie Hollow took the ice. This was my daughter's favorite part of the show, as she got to see Tink soar up in the air and Disney magic brought to life.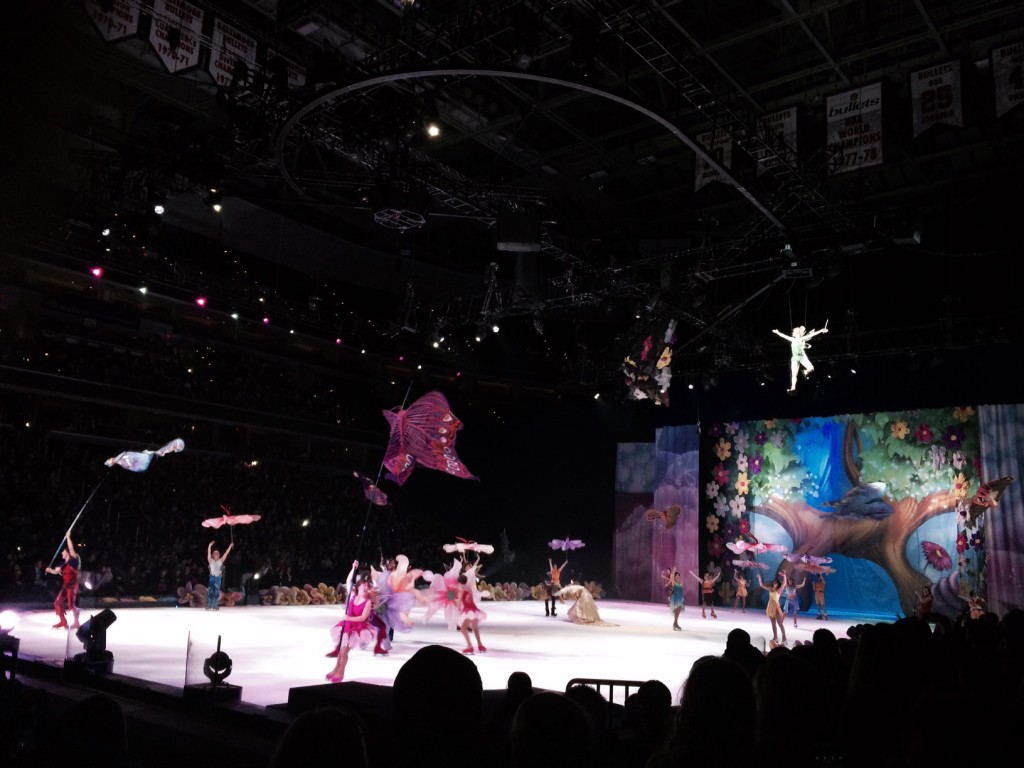 Lastly, the toys came to play, as scenes from Toy Story 3 were captured on the ice. Woody, Buzz Lightyear, Jessie, and the rest of the gang adjust to life with tots at Sunnyside Daycare after Andy heads off to college. Barbie and Ken stole the show with hilarious scenes, fashion shows and musical interludes.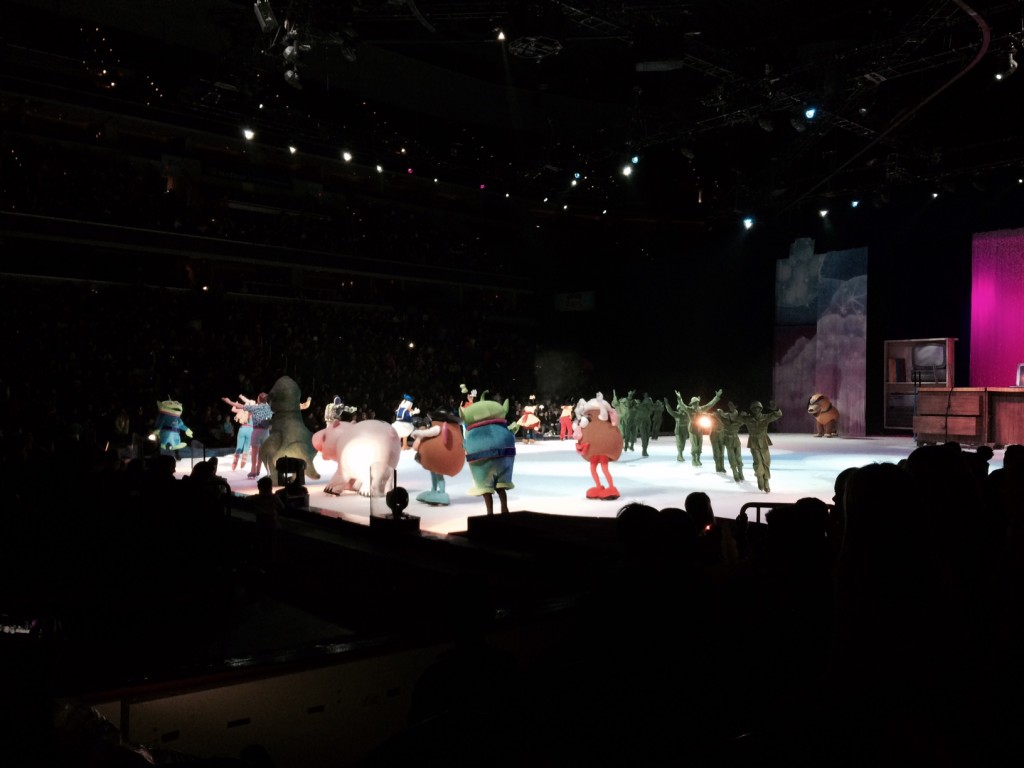 Disney On Ice presents Worlds of Fantasty is a great show to catch for skillful skating, special effects, dazzling costumes, cunning choreography, plus the chance to sing along to your favorite Disney songs.
What: Disney On Ice presents Worlds of Fantasy
Where: Verizon Center, 601 F St NW, Washington, DC 20004
When: Wednesday, February 11 – Monday, February 16, 2015 
Show Times:
Wednesday, Feb. 11 at 7:30 pm
Thursday, Feb. 12 at 10:30 am & 7:30 pm
Friday, Feb. 13 at 7:30 pm
Saturday, Feb. 14 at 10:30 am, 2:30 pm & 6:30 pm
Sunday, Feb. 15 at 12:30 pm & 4:30 pm
Monday, Feb. 16 at 12:30 pm
Venue/Ticket Information:
Tickets start as low as $20 per person. You can purchase Disney One Ice tickets at all Ticketmaster outlets via charge by phone at 1-800-745-3000; via Ticketmaster online; and at the Verizon Center box office.
To keep up with Disney On Ice on social media and online, check out their website, Facebook, Twitter and YouTube.
Legal Disclosure: I am a Feld Family Ambassador, and in exchange for my time and efforts in attending show and reporting my opinion within this blog, as well as keeping you advised of the latest discount offers, Feld Entertainment has provided me with complimentary tickets to Feld shows and opportunities to attend private Feld pre-Show events.