Share the post "XFINITY Helps Busy Parents Manage Tech & Entertainment"
Comcast Beltway and XFINITY invited me to attend a special blogger event to learn more about their product offerings here in the Washington, DC area. The following is a sponsored post in partnership with Comcast and XFINITY. #xfinitymoms #ad
In this digital age, there are times when I feel a little overwhelmed by all the technology available to my kids. Although there are so many benefits to living in tech-savvy times, there is also a mirage of "stuff" to manage and consider with children. Finding the right products and services for your home to help you manage tech and entertainment can feel a bit daunting, which is why I was excited to recently find out more about XFINITY Home and entertainment products.
Comcast & XFINITY invited me and a dozen other bloggers to attend a special Appy Hour event in Silver Spring this month, so we could test-drive some of XFINITY's newly developed products and features.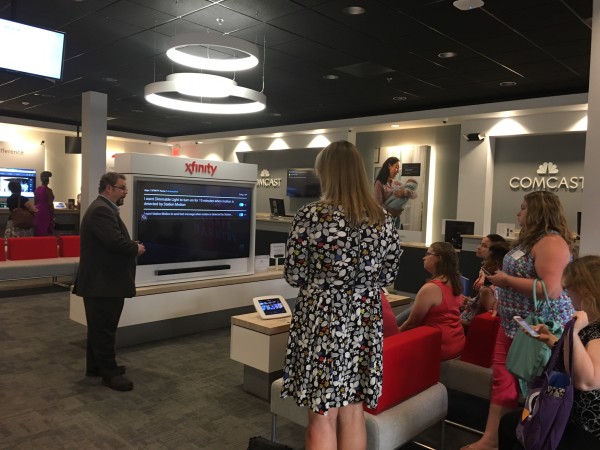 I was previously a Comcast customer, so I was interested to find out how XFINITY has advanced over the past few years and what's new. They have really focused on creating robust service offerings to help busy parents stay connected and manage their home and tech/entertainment, even on-the-go.
Here are some of the cool new features of XFINITY:
XFINITY TV & Entertainment
Kids Zone
The new XFINITY Kids Zone feature really appealed to me. Kids can take control of the remote and safely browse content suitable for their age. They can access their favorite shows, movies or characters, without having to peruse through the "junk" that is inappropriate. Parents can customize this portion of their XFINITY TV and entertainment system so that children can safely explore shows and programming that you have verified. I love that they also provide Common Sense Media ratings on each selection, so you can get a more informed description of the content and suggested age ranges.
Voice Control Remote
The new XFINITY voice control remote has a built-in microphone so you can use voice commands to discover TV shows, movies, channels, and more. If you have become accustom to giving voice commands into your smart phone and other devices, you'll love this new, tech-savvy remote. It also has functionality to search by actor, title, genre or even movie quotes! The recording button allows you to schedule a show or entire series to record, so you never miss your favorite show.
XFINITY TV App
Take your favorite TV channels and shows with you anywhere (really!). Whether you are traveling or simply waiting in the lobby of your doctor's office trying to keep your children entertained, the XFINITY app allows you to get your entire channel lineup plus more than 90 channels on the go. You also can watch thousands of On Demand TV shows and movies via XFINITY On Demand (most of which are included at no additional charge with your Comcast XFINITY subscription). If you're at home, you can stream any channel live while connected to your own Wi-Fi.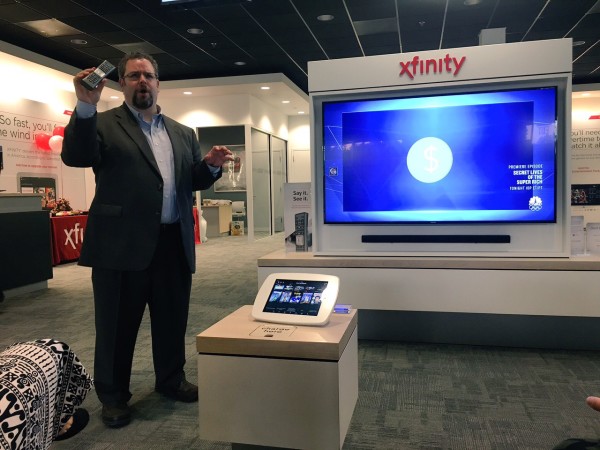 X1
X1 allows you to access your viewing history, so you can easily find the last shows, channels, XFINITY On Demand selections and DVR recordings that you or a family member has watched. The X1 system is intuitive and provides recommendations based on your viewing history. You can select any of your current favorite programs and scroll down to find similar show and movie recommendations.
XFINITY Home
The new XFINITY Home system seeks to help you create the smart home you've always wanted with a solution for home security and home automation. With XFINITY Home, it's simpler than you think to monitor and control your interior lights, garage door, motion sensors, thermostat and security system.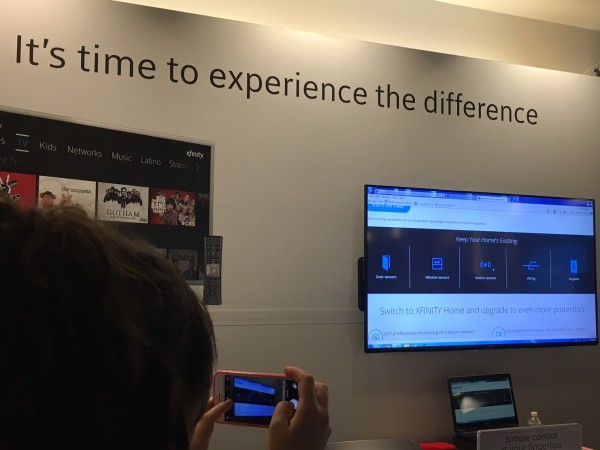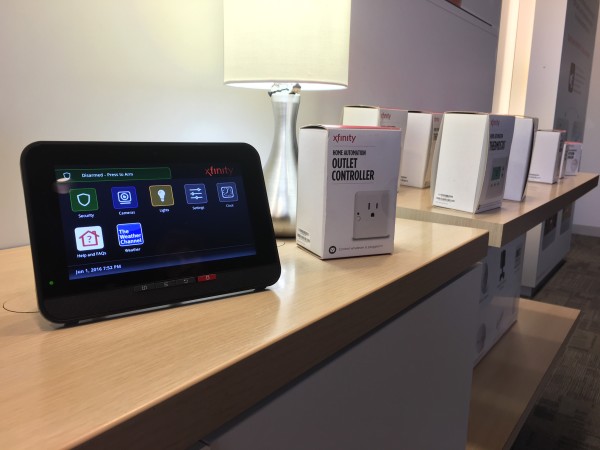 XFINITY Home can be integrated with Nest, August Home and Caseta Wireless by Lutron. You can set up your preferences and create customized rules for your home appliances and systems. Want to know when your front door is open? You can choose to be alerted via text message when somebody enters your home. You can even schedule the living room lights to automatically turn on at sundown with the help of an outlet controller.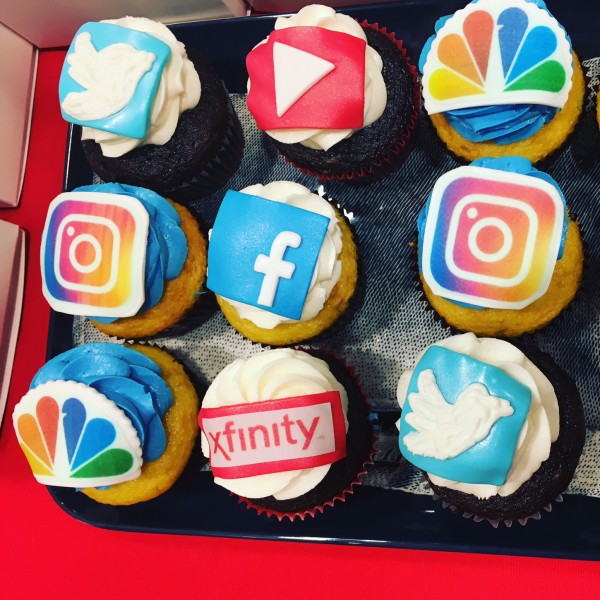 I left the Appy Hour event with a better understanding of the XFINITY products and updates to Comcast's offerings in the Washington, DC area. I enjoyed test-driving some of the products, hearing from the Comcast and XFINITY team, and socializing with other fantastic bloggers. I'm glad that XFINITY is focusing on tools to help busy parents navigate and manage their tech, entertainment and home, and I'm definitely considering this service since my contract with another local provider ends soon!
If you're interested in finding out more about our local Comcast XFINITY packages and current offers, be sure to connect with Comcast.
Connect with Comcast and XFINITY:
Website: XFINITY.com
Facebook: FB.com/XFINITY and FB.com/Comcast
Instagram: XFINITY
Twitter: @ComcastBeltway and @XFINITY
Disclosure: I was invited to attend a blogger event hosted by Comcast & XFINITY. I was provided a gift bag and Samsung mini tablet and asked to share my experience on my blog. Please know that the views shared in this blog post are my own. No additional compensation was paid for this post. I love to share tech tips and noteworthy services and products with my readers. To read my formal disclosure policy, please click here.