Share the post "Safeway Gas Rewards Program Partners with Sunoco"
The following is a sponsored post in partnership with Safeway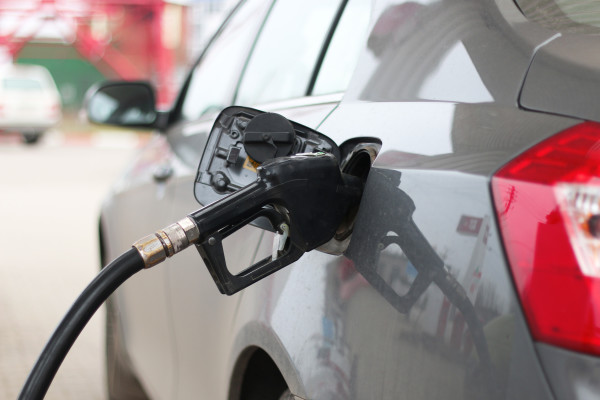 Most of us spend more time in the car than we'd like, simply due to where we live. Let's face it, Washington D.C. is known for its crazy commute and traffic. However, getting around is a necessity, especially with work, kids, errands, trips… so I'm always looking for ways to cut down on car-related costs and commuting expenses!
Gas is one of those regular expenses which is always guzzling up my budget. If you're like me, you'll plan out your next fill-up by location to save money and avoid an empty tank near an area with pricier gas.
Saving money on gas doesn't have to equate to driving out-of-county or planning a lengthy detour. I'm excited to share a newly expanded program that will help you save money on gas at a number of stations in our area, simply by buying groceries!
Safeway Gas Rewards Program
Have you heard about Safeway's Gas Rewards program? Shoppers can get discounts on gasoline at Safeway stations across the Washington D.C. and Baltimore areas. The exciting news is that the program is expanding their Gas Rewards program, in partnership with Sunoco, so saving money on gas with Safeway Gas Rewards is more convenient than ever!
Customers can register at Safeway.com or by downloading the Safeway app. Using your Safeway Club Card, you can earn points on your Safeway purchases and redeem up to 20 cents per gallon in Gas Rewards at participating Sunoco locations or up to $1 per gallon at Safeway gas stations. It's that simple!
How to enroll in Safeway Gas Rewards
Wondering how to join and start saving money at the pump? You can enroll at Safeway.com or by downloading the Safeway app (available for both iOS and Android users).
How to start earning Safeway Gas Rewards
After you successfully register, you can start earning one point per every dollar spent on participating items.
Every $1 spent on qualifying groceries = 1 point.
Every $1 spent on qualifying gift cards = 2 points.
Every $1 spent on pharmacy items = 1 point
You'll notice that each week there are extra Gas Rewards offers on certain products. These are often noted on the shelf tag in-store, but are also advertised in the weekly circular and in your Safeway app.
How do I redeem my points at the pump?
Every 100 points gets you a 10¢ per gallon Gas Reward for a single fill-up at a participating Sunoco station OR at a Safeway gas station.
Points are redeemable at the pump of participating Sunoco stations approximately 4 hours after earning them.
Safeway Gas Points can be redeemed immediately at Safeway gas stations:
DC location — 3830 Georgia Ave NW, Washington, DC.
VA locations — Alexandria, Bristow, Fairfax, McLean.
MD locations — Baltimore, Bel Air, Bowie, Brandywine, Bryans Road, Nottingham, Pasadena, Rockville, Upper Marlboro).
How do I track my Gas Rewards points?
You will find your current Gas Rewards points printed on your Safeway receipts, as well as online and in the Safeway app.
When do Gas Rewards Points expire?
Gas Rewards expire at the end of the month, following the month they were earned. So, any points earned during September can be used through the end of October and expire at 2AM Mountain Time on November 1st.
You accumulate points in increments of one or two, however, to redeem them you need 100's. At the end of each month, any points less than 100 expire.
Any other limits?
There is a limit of redeeming 200 points (20 cents per gallon savings) at Sunoco stations, and 1,000 points for a single fill-up ($1 per gallon savings) at a Safeway gas station. However, any additional Gas Reward Points you have earned can still be used through the end of the following month in which they were earned. You are allowed no more than 25 gallons in a single fill-up or limits placed on your payment card by your financial institution, which may be lower. Limit of 1 vehicle per transaction.
The following items are not eligible to earn points toward Gas Rewards:
Beer, wine and tobacco (and spirits in certain states);
Fuel and automotive services; Bus passes, commuter passes, fishing or hunting licenses, ski passes, postage stamps, lottery tickets, amusement park passes, and event tickets;
Any financial instrument that can be redeemed for goods or services at Safeway or participating Albertsons Companies Banner stores – including (but not limited to) gift certificates, money orders, and gift or debit cards issued by American Express®, MasterCard®, Visa®, NetSpend®, PayPower™, Green Dot®, Univision Mastercard®, or any Albertsons Companies Banner store;
Mobile phone cards;
Sunoco gift cards;
All fluid items in the refrigerated dairy section–including fluid dairy substitutes.
Visit the Safeway Gas Rewards FAQ page for more information.
Saving money is simple thanks to Safeway
If you buy groceries (who doesn't?!), you can be saving money on gas. It's that simple! I love that Safeway is rewarding their customers with discounts on gasoline simply by shopping in their store.
Be sure to check out the newly expanded Safeway Rewards program so you can start saving more money at the pump, not just at Safeway gas stations but now at about 200 participating Sunoco stations across Washington DC, Virginia, Maryland and Delaware.
Disclosure: This post is sponsored by Safeway, and I have been compensated for my participation. All opinions are my own. I love to share money-saving strategies with my readers, particularly ways to save on living expenses. To read my formal disclosure policy, please click here