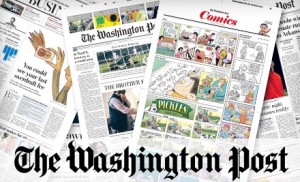 Wondering what coupons are in the Sunday Washington Post coupon inserts (July 21, 2013 edition)?
There are NO coupon inserts this weekend.

If you're missing your coupon inserts, never fear, everyone else is too. If you're missing coupon inserts on a future week, check out my post for information on what to do if your Sunday Washington Post delivery is incomplete or damaged. You can always call (as soon as possible, before 11:00 am on Sunday) the customer service department for your newspaper to explain what you are missing and request re-delivery of the missing portion.