Welcome Today Show viewers! If you just caught my interview with Katy Tur on NBC discussing the Sales Tax Holiday weekend, I'm glad you stopped by. I enjoyed meeting the Today Show crew at the Mosaic District, an urban retail development here in Northern Virginia, and participating in this piece on the popularity of the tax-free holiday available in various states.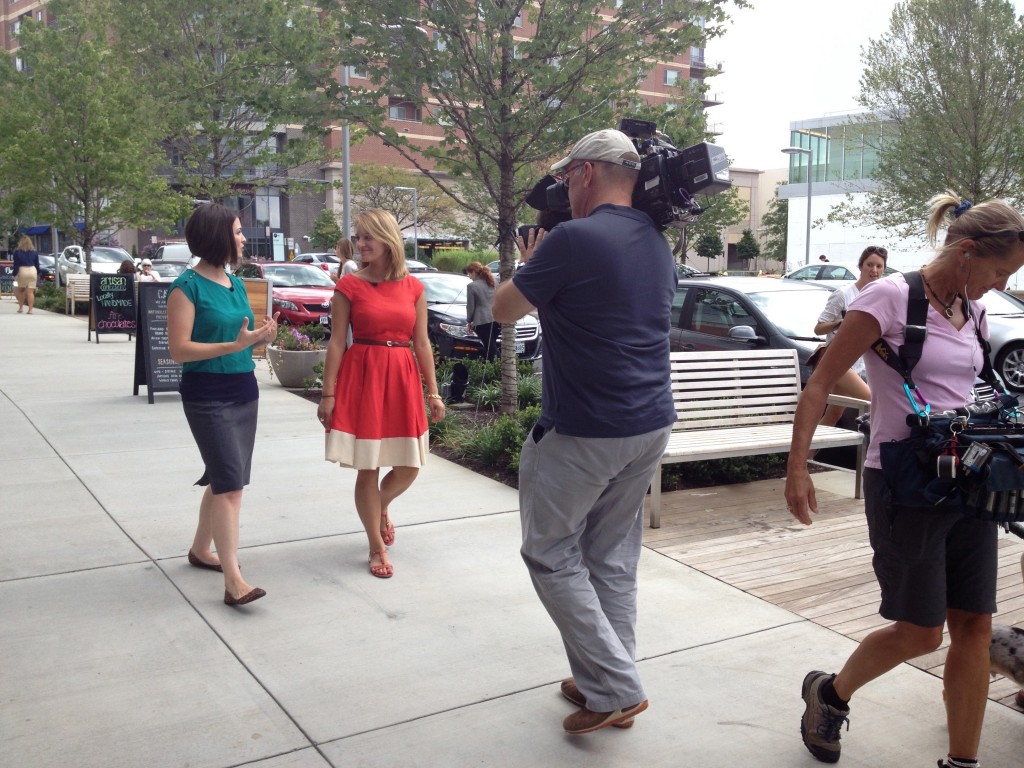 If you're a regular reader and missed the clip, you can view it online here.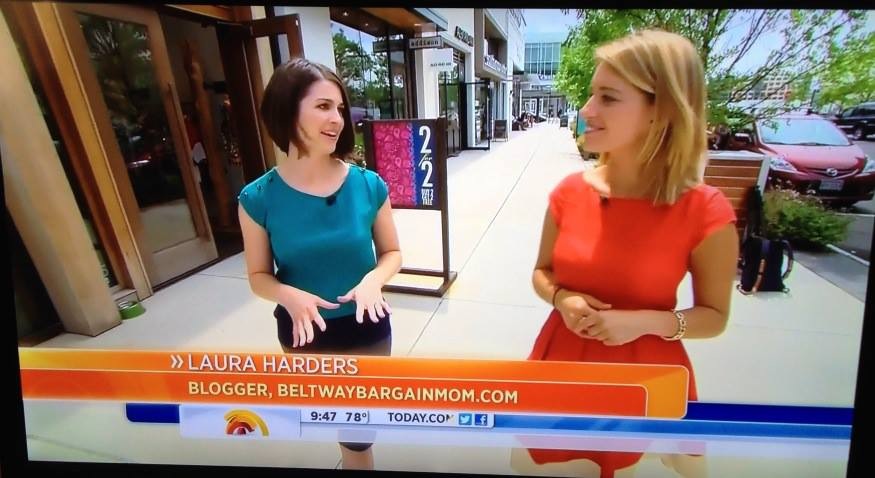 If you're new to my blog, here at Beltway Bargain Mom, my goal is to "keep you in the loop" on DC-area deals. If you're looking for simple ways to save at the grocery store, check out my post "10 Tips To Save More Money At Grocery Stores (Besides Using Coupons!)". You can also find grocery store deals, restaurants discounts, coupons, and fun frugal activities on my site.
Besides sharing deals on my blog, I also teach local Coupon Classes; I love to share practical ways you can save money and be a savvy shopper! If you're interested in attending a class, please e-mail me or fill out this form, which will help me determine the location of future classes.
If you want to stay in-the-know on all the best local deals, I highly recommend you sign up for my free email newsletter. I'd also love to connect with you on Twitter and Facebook. If you love fun photos & interesting recipes, you can find me on Instagram & Pinterest too. I look forward to helping you save and sharing my frugal adventures along the way!
*A special thanks to Salon Khouri stylist Megan Purvis and my friend Laura Arzate of Laura Marie MUA for helping me get ready for this Today Show shoot! Both of these ladies took time out of their busy mornings to fit me in and gave me a great haircut and perfect makeup for this national tv appearance. If you're looking for a great hair stylist and makeup artist here in Northern Virginia or the greater DC area, I highly recommend these ladies!
Also a special thanks to the Mosaic District for letting us film this segment at your wonderful retail development!